November 24, 2020 5:01 am
Rental cars Tour Shimla Manali 01244200022 Now book a off season packages with big offer
Shimla tour, shimla kullu manali tour pack, shimla tour packages, shimla manali packages, shimla trip, shimla packages, shimla manali tour, shimla honeymoon packages, shimla sightseeing, manali shimla
Shimla Taxi Booking
Are you looking for next monthly outstation rental car? Save 10% off your next monthly local car rental. Book a cab for all needs in travel time. We have a young & talented outstation yearly tour expert team in all over Gurugram from to all across India.
When it comes to holidays, some hill stations in India have and always been popular among tourists. Also known as the 'Queen of Hills', Shimla, Manali is visited by thousands of tourists every year. It is well-connected to plain areas and other parts of India making it easily accessible irrespective of the place you reside. There are several tourist attractions that you can explore during your stay here. Perhaps, this is one of the main reasons why a holiday in Shimla can never go wrong. And, with Shimla Taxi Booking, you can be assured of making the most of your trip to this beautiful hill station.
We arrange tours for Shimla Manali India for three weeks with 50% fully discountable rate in off season.
Exploring Shimla becomes easy and memorable with a taxi. No matter where you want to travel in Shimla, cab rental makes it easy. The decision to hire a taxi in Shimla not only saves you money but also lets you visit different places without any difficulty.
How Indus Car Rental services can make exploring Shimla fun and memorable?
For travel-enthusiastic people, we believe in providing cab rental services in Shimla. We strive to make your entire trip fun by ensuring you get the best taxi services. We go that extra mile to delight your holidaying experience. With our quality service, you can have a safe trip to Shimla. You can book a taxi in Shimla from Gurgaon and get started for a trip that will give you some finest memories to share with your friends and family. The promise of quality is met when you choose our Shimla Taxi Booking.
Are cabs clean?
In the present times of the Covid-19 pandemic, hygiene and cleanliness have become the very essence of living. We follow the protocol and guidelines issued by the Indian Government to make sure your Shimla trip is safe. Not only our cabs clean but also sanitized daily, before and after every trip. As a responsible car rental operating company, we know how important is to follow safety protocols. Our drivers strictly adhere to the instructions so as to make your Shimla trip hassle-free. Your safety and well-being hold great importance to us, and we leave no stone unturned to ensure the same.
How is billing done?
It is often that customers get confused with the bill or invoice details. However, when you choose us as your travel partner, you do not have to worry about the invoice. Our customer care executive would explain the bill details to you so that there is no confusion. There are no hidden charges. The invoice details are explained to the customer. When you book a cab with us, you can experience the difference in the overall traveling experience. Transparent billing, we strongly believe, is of great importance not only for our customers but also for us. After all, customer satisfaction is the priority of Indus Car Rental.
Is it true that all drivers know various routes?
Each customer has a different travel destination. We assign a driver based on the city you want to travel to. This helps us in making sure that you reach the destined city without any delay or hurdle. As the driver knows the route, it will help in saving time, effort, and money. our drivers are trained and courteous and they take all necessary measures to make your Shimla trip memorable. No matter where you want to go in Shimla, they know the route which ultimately helps in saving time. This also means you can explore more tourist attractions in this city.
Is it safe to do Shimla Taxi Booking with Indus Car Rental?
We understand your concern for safety when you plan road trips. When it comes to road trips, your safety is of utmost significance. In recent years, customers look for taxi services that are safe. This is exactly where we come into the picture. We run a thorough background check on all the drivers we hire. There is a check-point list that they have to meet. Also, we conduct seminars and conferences on a regular basis to brief them about customer safety.
Are cabs GPS-fitted?
Keeping pace with the changing times is the most important thing. We upgrade our services regularly. Your safety is our main concern. Thus, we have fitted GPS in all our cabs so that our customer care executives can check them from their smartphones. This further helps in ensuring security as well as effective fleet management of all our taxis. Without any doubt, managing and monitoring cab trips become a lot hassle-free and easy with GPS. Thus, we have enabled all our taxis with GPS. So, when you book a taxi for Shimla with Indus Car Rental, you do not have to worry about safety. 
What measures do you take to keep personal details safe?
In the digital era, keeping the personal details of our prestigious customers secure and safe is of great importance. When you fill the online form, you share your details with us. We do not share any of your details with third party members. Your details remain intact with us. Providing you with quality services that are safe is something we constantly strive for. we have taken all necessary measures to keep your personal details safe and intact. 
Do you believe in punctuality?
We respect and understand the valuable time of our prestigious customers. We know you cannot reach late for a business meeting or conference. Reaching timely is crucial. We understand this and make sure our drivers reach you for pickup before the time. Adhering to punctual timing has been one of the main key players to survive the increasing competition.
How can a Shimla taxi Booking be done?
You do not have to run from pillar to post to book a cab. All you have to do is visit our website and fill the online form. The entire process is quick and does not last for more than a few minutes. If you find it difficult or confusing at any stage, you can get in touch with us. Our representatives would be glad to help you.
So, make Shimla travel simple and memorable by just choosing our cab rental services.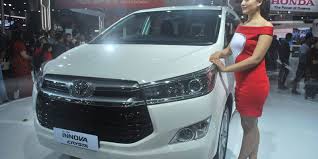 November 24, 2020 5:01 am