September 28, 2020 1:26 pm
Book best taxi vendor In Gurgaon for- outstation or local taxi car service
best taxi vendor, hire a best cab vendor, taxi vendor for outstation tour, best car rental vendor, car booking vendor, book a best innova vendor
Best taxi vendor
Indus Car Rental has always been at the forefront providing the best car rental services in the Delhi NCR. We are based In Gurgaon catering to the diverse traveling needs of our prestigious clients. No matter whether you want to book a local or outstation trip, we can assure you of the promising and safe cab services. Being the best taxi vendor, we strive to adhere to the best traveling standards so that you can have a comfortable trip. When you book a cab with us, you do not have to worry about any kind of hidden payment and additional charges. All you have to do is book a cab and gear up for a hassle-free journey.
Get sanitized cabs in recent times – Travelling during COVID
Being in the cab rental industry for more than seven years, we know what it takes to provide the best to our customers. In recent times, the norms for traveling has changed like never before. With the outbreak of the Cobid-19, the travel industry has witnessed drastic changes in the rules. Despite the new traveling norms and strict policies, we strive to provide the best car rental services and we have been successful in doing so. We have a careful approach to precautions and safety and stringent compliance with the guidelines and instructions given by the government and WHO. Irrespective of the purpose and need for travel, you can book a cab with us.
We are helping customers with a valid Covid-19 travel pass if you are traveling to a place that requires it. Our drivers are corona warriors who have always been at the forefront to make your road trip hassle-free and safe during such tough and challenging times.
Booking a cab with us easy and quick
Since the time of inception, we have been putting in our best efforts to make your travel and road trips memorable. Given the fact that a large number of people visit Delhi-NCR, the need for car rental services can arise at any point in time. Also, the need for booking a cab can arise even if you want to travel locally, for airport transfer or outside Delhi. Our customers are our assets. It is our repeated customers who choose our services time and again that helped us carve out a niche in the industry. Being the best taxi vendor in the region, our objective has always been to provide you the easiest cab booking process. When you decide to hire a taxi with us, you can be assured of a hassle-free booking process.
How to book a cab with us?
What sets most customers worrying is the booking process that takes a lot of time. We know that most people do not have a lot of time to spare on cab booking. A packed schedule combined with prior commitments does not leave you with surplus time to indulge in tedious and lengthy cab booking procedures. this is exactly where we fit into the picture.
At Indus Car Rental, we have simplified the booking process. You can do bookings either by calling us or through the website. The entire booking procedure is streamlined, transparent, and intuitive. As mentioned earlier, you do not have to worry about hidden costs and additional charges. We will discuss everything with you at the time of booking so that there is no confusion at a later stage. And, even If you have confusion, all you have to do is call our customer care representative. Here are the four easy steps in which you can complete the car rental booking process.
The first step is to choose the type of booking you want to make – airport, local, or outstation.
In the next step, you have to enter other details like the date, time, and day of the pick-up in the Delhi NCR and choose a cab of your choice.
As soon as you have chosen a cab, you will see several payment options. Post-paid, prepaid and partially paid are some of the options you can choose from. There are many options to make this payment including mobile payments, debit cards, credit cards, wallets, international cards, and Netbanking.
If you think online booking is not easy for you then also worry not. You can call us on our customer care number and we will take care of the rest.
These are the simple steps in which you complete the online booking with the best taxi vendor in the Delhi-NCR area. Simple, hassle-free, and quick, is not it?
Do you have All India Permit?
The need for travel can arise at any given point. Not every time you have to make local trips. There are occasions in which you have to visit another city. We know the significance of having an All India Permit. To make your travel anywhere in India comfortable, our drivers have All India Permit. So, no matter where you have to travel in the country, all you have to do is just book a cab with us. However, you have to pay for state toll and taxes. So, if you have plans to travel to India, you know where to hire a cab.
Do you provide round the clock customer support?
Hiring a taxi for travel is a new norm. However, some customers require assistance and support at different stages of booking and travel. Irrespective of what your reason or purpose is to look for support, we are here round the clock for you. Our team of customer care representatives is accessible round the clock. No matter whether you have a query or concern related to the payment, booking, or anything else, we will be glad to guide and help you.
As soon as you have done online car rental booking with Indus Car Rental, you will get an email, SMS, and phone call confirming the details related to your travel itinerary. It is only in this communication that you will find the payment details. Before the day of travel, we will share the details of the driver, travel information along with other terms and conditions across different platforms such as an email, call, and message. Once your trip is completed, we will mail a detailed invoice through the mail and the phone. If you have any concerns at any time even during the trip, just call us. We will take care of the rest.
Indus Car Rental Meets Your Travel Needs
One name you can count upon for all your cab needs is Indus Car Rental. We continuously strive to make travel simpler and hassle-free for our prestigious customers. We offer cab rental services in three categories – airport transfers, half-day or full-day services, and outstation. We are providing travel solutions to people living in the Delhi NCR area. Our clients are the testimony to the kind of services we provide. No matter where you need a cab in Delhi NCR for anywhere, you know where to call.
Do you provide disinfected and sanitized taxis?
We know the importance of disinfecting and sanitizing cabs in the present times. We believe in keeping pace with the evolving times. The present times are challenging and demanding. The safety and well-being of the customers are of paramount importance. Also, we respect and understand the concerns of our customers. Keeping you safe throughout the trip, during this pandemic, is our priority. When you partner with us for travel, we make sure you get nothing but the best. We sanitize and disinfect cabs before and after every trip. Our drivers adhere to the guidelines issued by the WHO and the Indian government. Not only do they wear masks but also take all the necessary precautions to make sure you reach the destination safely. Safety and comfort are the two most important factors to ensure well-being.
There is more to it. Our drivers have to follow the protocol. They have to submit medical reports from time to time. Before every trip, we conduct thermal screening of our drivers to make sure they are fine. Therefore, when you choose the best taxi vendor like Indus Car Rental – you can get the best of services.
Are your drivers punctual?
Punctuality is the very essence of our car rental services. Hiring a taxi does not mean you have to wait for a long time to reach it at your location. We know that the time of our customers is valuable. If you have a business meeting or conference then reaching timely is of great importance. Thus, we make sure that our drivers reach your location before the actual pickup time.
Punctuality has always been our priority and a key player in surviving the ever-increasing competition in the cab rental business. When you hire a taxi with us, you do not have to worry about the punctuality. You do not have to wait unnecessarily for the driver. A customer care representative will be in touch with both of you ensuring there is neither problem nor delay. Our driver makes sure you reach the destined country timely.
Are your drivers reliable?
For anyone who is choosing cab rental services, fear of safety exists. We understand your confusion and fear for safety. That is one of the main reasons we are very particular about the drivers we hire. We conduct a thorough background check of all our drivers. There is a criterion that they have to meet to work with Indus Car Rental. Our drivers have to undergo extensive training and sanitization to make sure that your trip is comfortable and safe. Also, we provide round the clock support to our customers. If there is any kind of query or concern during the trip, assistance is just a call away. The fact that we have been providing our customers with a safe trip has helped us earned a name in this industry.
How do you assign drivers?
Each customer is different so are their travel plans and cities. If you are planning to travel outside Delhi then we make sure you get the driver who knows that specific route. Only drivers who have intimate and detailed knowledge of that route are assigned to you. Not only do our drivers have years of driving experience but they also are trained by us. If a driver does know about the route then your entire itinerary can go haywire. Keeping the same into consideration, we assign drivers so that there is no delay in your travel.
What if one is planning a family trip?
The need for travel is inevitable. Whether you are planning a family trip or with friends, you have to be extremely careful to make it a success. It is often that when we travel with family, things do not go the way we plan. The problem starts right from the location because you do not book the right cab. If you have any confusion or doubt in choosing a cab then we can help you. Our customer care representative would be glad to help you in making the right cab booking. Being the best taxi vendor, we know that boot space is of great importance. So, make sure you book a can that offers ample boot space for keeping luggage.
Do you offer any discount or deal?
We know the changing times are not easy for anyone. Choosing our cab rental services is all about getting the best deals and offers and a safe and comfortable trip. We do not ask our customers to pay for any additional charges. If we have not discussed prices earlier then you do not have to pay for it. We make your entire travel package pocket-friendly. We have introduced a range of cab travel packages. You can get in touch with our customer care representatives to know more about it.
So, if you are looking for affordable car rental services then look no further. Indus Car Rental in the best taxi vendor in the Delhi NCR area providing a safe, comfortable, and hassle-free trip to all our customers.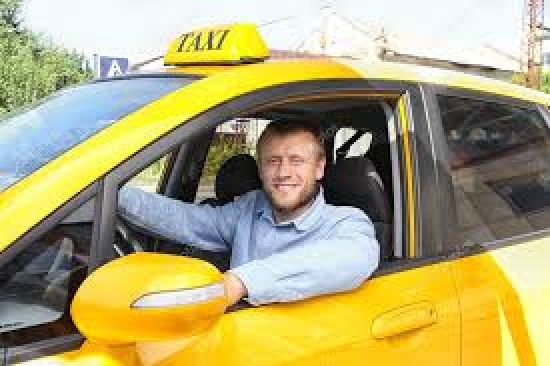 Best Taxi Vendor Rate Card
| | | | | | |
| --- | --- | --- | --- | --- | --- |
| TaxiCar Type | Swift Dzire | Maruti Ertiga | Toyota Innova | Tempo Traveller | Mercedes E Class |
| Online cab Run 08HRS/80 KMS | Rs. 1400 | Rs. 1600 | Rs. 2,000 | Rs. 3,500 | Rs. 12,000 |
| Taxi booking Run 04HRS/40 KMS | Rs. 800 | Rs. 1000 | Rs. 1250 | Rs. 2,000 | Rs. 6,500 |
| Hire Outstation Package | Rs. 13 | Rs. 15 | Rs. 18 | Rs. 25 | Rs. 65 |
September 28, 2020 1:26 pm